Childrens home
Children´s home in Bumilayinga
In the village of Bumilayinga, CCY completed a children´s home in April 2013, which in October of the same year became home to 14 orphaned children, carefully selected by the local village management who knew which children had no other accommodation options. The need for this was due to a severely AIDS-affected parent generation and widespread poverty in the area. Thankfully, however, times are getting better. Since 2013, society has become richer, the state has begun to take greater responsibility for children in need of support and together with the social services, CCY prepares a care plan for each child who comes to the children´s home to be able to help in the right way in each individual case. These can be children who have no relatives at all, only have old or sick relatives left alive or who during their first period in life need extra support, care and milk replacement that no relative has the opportunity to provide. Until there are better solutions to these societal problems, CCY's children´s home are ready to contribute with help and support to vulnerable families and thank all the donors and sponsors who make the work possible.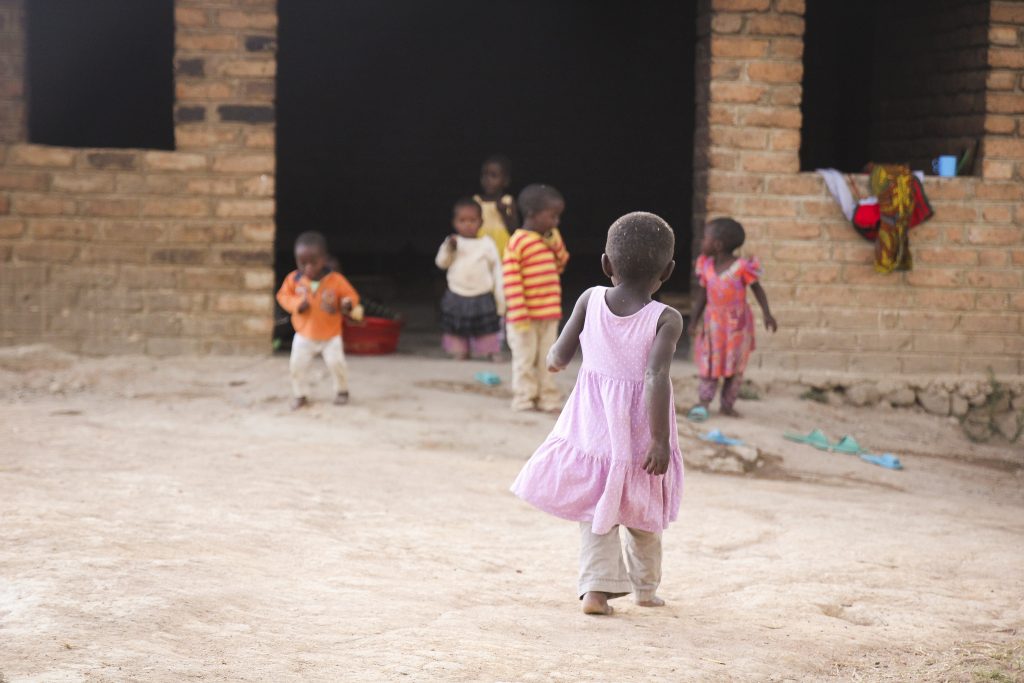 Goal
The children by the center in Bumilayinga will grow up and eventually begin to provide for themselves in society. When they leave primary school they will be helped to study further, start a business or otherwise create a secure foundation for a continued stable adult life. One of CCY´'s cornerstones is that people who are helped do not end up in a position of dependence on the organization, but that the help provided is long-term and sustainable and is based on a belief that few people want to be dependent on grants or outside help for the rest of their lives.
Operation
On the children´s home there are daytime personnel working in shift. They help out with everything from fetching water, dishes, cooking, cleaning and healthcare, Every month we buy many hundreds of kilograms rice, beans, cornflower, vegetables, sugar, oil etc. The cost of having a family of many children is quite high and thanks to our swedish sponsors our monthly budget is manageable. If you want to be a sponsor and help us run our childhood center, please click here.
Every day life and reintegration
The life at the children´s home is pretty much like any other big family involving homework, church choir, football and helping out with the chores at home. It is very important for CCY that the children is not isolated from the rest of the society and that they keep in contact with any family that is alive. The goal is that all of the children one day can return to any family or other fit person that can take care of them in a good way but always with the best of the child in center.
The children´s home as a central point
The children´s home is a place where many other efforts and favors are based if someone in the village needs hospital transport, get capital for milk replacement for a undernourished child or help to start a business, need of loan or recourse's. For more information and updates about what is going on in the village you should follow CCY´s instagram and facebook!